Online store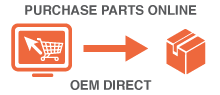 ↑ Shop for heater elements, immersion heaters, thermostats and more in our online store. Buy direct from the OEM, its the easiest way.
Heaters and Thermostats
The Ulanet Company designs and manufactures cartridge thermostats, heating elements, screw plug, and immserion heaters , in addition to thermal time delay relays, tubular heaters, miniature strip heaters, and other quality thermal control devices. Products manufactured in Bristol, CT USA.
Heating Elements, Cartridge Thermostats, & Immersion Heaters
Screw Plug Heaters, Custom Tubular Heaters, & Thermal Relays